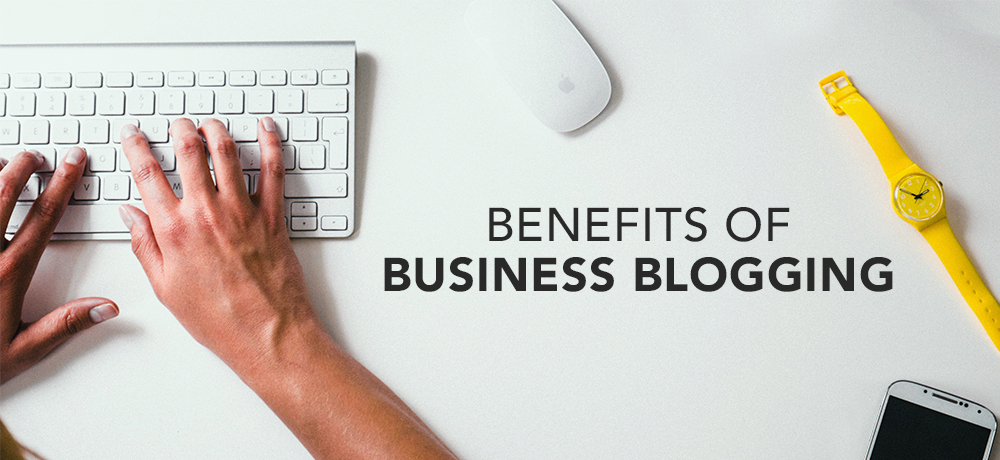 In this internet age, it's no longer enough for your business to have a website. Today, a business website needs a comprehensive strategy to stand out from the competition and one of the most valuable elements you can add to your website is a blog. There are several reasons to write and maintain a business blog but one particular advantage can help your business break through the online clutter. Read on the learn the most useful benefit of business blogging (and a few other ways a blog can add value to your business).
Supercharge your SEO
The number one reason to write a blog for your business is the tremendous advantage it provides when it comes to ranking your website in search results. Google has a long list of things it checks when deciding where to place your website in search results; the frequency of new, original content, and the quality of page content are two important factors. A regular schedule of blog posts that are useful for your customers and relevant to your business is an incredibly valuable way to improve your overall search ranking.
Generally, more blog posts means more website pages, which leads to a better rank in Google search results. However, if your content is low quality (for example, it's poorly written or duplicate information), your blog may not perform the way it should. Google's own Webmaster Forum reflects the growing importance of quality over quantity,
"Our algorithms explicitly try to find and recommend websites that provide content that's of high quality, unique, and compelling to users. Don't fill your site with low-quality content, instead work on making sure that your site is the absolute best of its kind."
- Google Webmaster Central Help Forum
Check your blog content for grammar, spelling mistakes and usefulness. Your audience (and Google) should find your posts informative, valuable and understandable.
An Important Note about Third-Party Blogging Platforms - If your business blog is hosted on a third-party blogging platform and not integrated into your own website, Google won't connect your blog posts to your website and you will lose out on the SEO benefits.
For example, a business blog hosted on a third party blog platform might look like this: wordpress.yourbusinessblog.com. A blog hosted by the website looks like this: yourbusiness.com/blogs OR blog.yourbusiness.com.
Ensure your blog is integrated with your website so that each new post actively increases the SEO performance of your whole website.
In addition to the amazing SEO benefits a business blog can provide, here a few other ways a blog can improve your business:
Strengthen Your Social Media Campaign
While sharing others' content on your business social media pages can help you keep in contact with your customers, posting your own original content has significant advantages. Updating your social media accounts with news of your most recent blog post drives traffic directly to your website. Anytime the post is shared among your customers, those clicks lead to your business. Blog posts also provide useful content for your business's email newsletter. Increase the impact of your social media and email marketing campaigns by including regular blogs as part of your strategy.
Signify a Healthy Business to Customers
Regular communication through your blog shows website visitors that your business is alive, well, and ready for customers. Posting relevant and high-quality content on your blog builds customer confidence by illustrating your company's passion and commitment to serving the community. Over time, the quality content on your blog can help define your company as a leader in your industry.
Give Your Brand a Human Voice
Blogging is a great way to show your business's personality. Beyond website design and content, blogging allows your business to communicate on a more personal level with existing and potential customers. To write content that speaks to your customers, check to make sure the language, tone and values conveyed in your post match those of your target audience.
Conclusion
Good quality, consistent blogging helps increase the value of your website which ultimately increases the value of your business. If you haven't considered creating a blog for your business, now is a great time to add it to your marketing plan. From communication and customer loyalty to the powerful SEO effect, blogging is one of the most beneficial tools your business can use to get ahead.
Webware's platform includes an integrated blogging tool that allows our customers to easily add and manage a blog on their website. Your customers will experience a seamless transition between your website and blog while you enjoy the convenience of managing both from the same platform. If you don't have time to create original content on a regular basis, Webware's Digital Services packages include blog writing with social media posts.