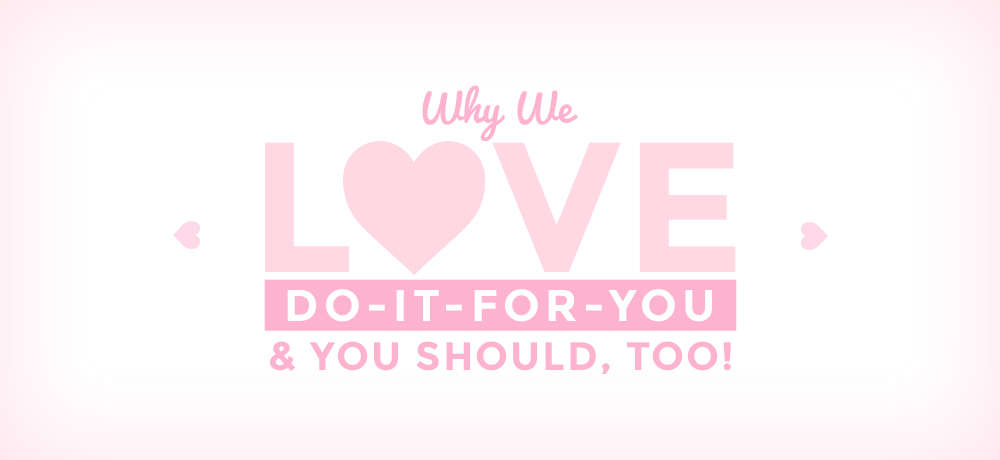 A quick Google search of "DIY Website" and you're bombarded with DIY Website Builder ads and articles that list your best DIY website options. You know your business needs a website, so DIY seems like a reasonable, cost-efficient solution, right? Not necessarily.
As the use of smartphones continues to increase, so does the value of your website and online presence. Handing the important job of building your business's website and online presence to professionals ensures the job is done right the first time.
Here's why we love Do-It-For-You services and you should, too!
Professional Results
In an internet focused era, it's not enough to have a website; it needs to be great. A poorly designed and implemented website can raise red flags for potential customers. Aesthetics and usability are extremely important- How does the customer feel when they look at your homepage for the first time? How easy is it for them to navigate the website and find the information they're looking for? Web designers know what makes an attractive, intuitive website to give your customers the best possible web experience. Your website can be a truly valuable asset for your business and a professional team means professional results.
Save Time
As a business owner, your time is one of your most valuable assets. If you're focused on your business, building your own website and online presence can end up eating up more time than you expect. Even once your business website is built, regular updates keep it relevant and interesting. Hiring a Do-It-For-You Service means a quality designed website built for functionality with a minimal time commitment from you. It also means it's easier to make quick changes to your website like a new homepage banner to promote a sale, or adding new products to your online store for an upcoming launch. The less time you spend building a website, the more time you have for what's important to you.
Extend Your Team
Building a successful website encompasses a lot of details. Wouldn't it be easier to hire a team of professionals to handle the tasks you don't have the time and/or expertise to manage? Designing your website, building your website, writing content, setup of Google tools, maintenance of social media accounts, reputation management are time and energy consuming tasks. Instead of you trying to build it on your own, Do-It-For-You service will assign an entire team to your website so each task is completed by a dedicated professional. Your website should be a well-crafted and accurate reflection of your business; extend your team with the best people for the job.
Stay Up-To-Date
With features, trends, and product updates. While you're managing other aspects of your business, it can be difficult to stay up to date with the latest technology news. As an ever-evolving field, the fast pace of website technology and trends can leave even a year old website looking tired and out-dated. Hiring someone to do it for you means your website is always fresh and current. A Do-It-For-You service will make sure your website technology is in line with industry standards and updated regularly to stay competitive, so you don't have to.
Focus On Your Business
There's a reason you started your business; you're knowledgable and passionate about what you do! Letting someone else design, implement and market your website means you can stay focused on your business. A Do-It-For-You service team will be knowledgable and passionate about technology. Let them build your website and online presence so you can spend your time and energy on what you do best, your business!
Business owners are coming to recognize the value of having a strong online strategy. Whether they want to sell online, market online or simply have a content website, most small business know that being online can help increase their bottom line. Choosing Do-It-For-Me over DIY means no missed details and no time wasted. Your business's website and online visibility are more important than ever. Consider hiring pros for the job; you'll be happy you did!
Speaking of pros, Webware's Do-It-For-You Service means professional results for your business's entire online presence, from website and design to digital services and online reputation management. Get a custom-design, mobile-friendly website that not only looks good, but also adds value to your business at webware.io.