If you want some advice on how to further benefit from our Webware.io services or you have challenges that need solving, come to our complimentary webinars. We've got you covered!
CEO and Co-founder, Cory York introduces our Webware Webinars
"Cory, these are awesome Leadership tactics. I can work with this system with my suppliers and my affiliates! Awesome Stuff!"
Lisa Reaume, Leadership Mastery Coach, Owner of BIZ Energizers
Squeeze more out of your Webware.io services
We will provide in-depth coverage on how to squeeze the most out of Webware.io services. We will go deep on the best tips and tricks, in addition, to the business theory behind our tools.
"Ever since we started using Webware our business has increased. They built our website, made sure we had all the right wording to keep our name on the first page of Google, sent out newsletters to our clients, responded to our reviews, and regularly posted information on our Facebook page. Our customer base has increased since we started using them and we get compliments on our website. I highly recommend hiring this company to manage your social media, they are wonderful to work with."
Tami Schonleber, Owner
VisionQuest Home Inspections, LLC
Discover new business tactics
We want to give you the opportunity to get better. Each of our sessions will start with a 5-10 Minute Tactic providing you with tools and strategies to help you grow your business.
"Since I started working with Webware I have been gradually reducing expensive lead platforms and instead building my Google presence. I am also learning a lot about the importance of marketing the right way. My business has picked up since without spending more money on advertisement. Because of the focus on Social media, email and newsletter marketing I am building my own brand. Webware is making it easy for me to understand marketing 101. I couldn't be happier!"
Katrin Hintermeier, Founder
Fine German Housecleaning
Get access to Webware Digital Marketing Experts
Have a question about digital marketing? Each Webware Events gives you access to our highly experienced and knowledgeable Webware experts. Whether it is SEO, SEM (search engine marketing), content writing or social media management we will answer all of your questions! Let us help you take your digital marketing to the next level by registering today for one of our Webware Events.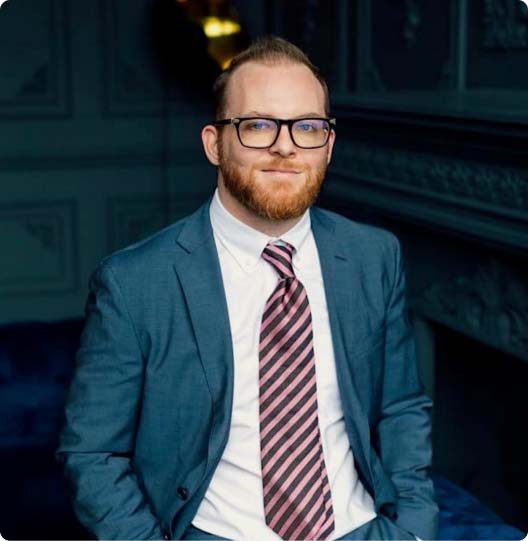 Cory York, CEO & Co-founder of Webware.io to host our live webinars
Cory York has been a business founder and expert for 20 years. He will be hosting our live webinars and will answer any questions about our services and offer his insight into various business strategies, team management practices or digital marketing tools to help you succeed and help grow your company!
Easily register to our Webware One Community by providing your name and email. Answer 2 quick questions to ensure you're currently our client and never miss out on upcoming events.